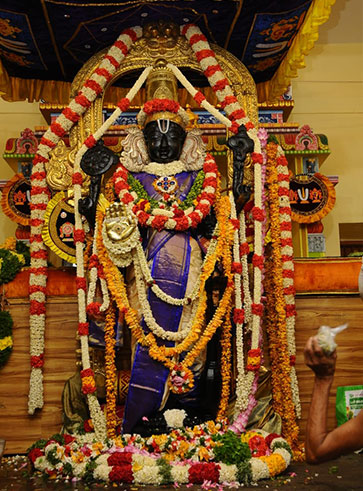 Status of the Temple
With the blessings of Religious Heads and philanthropists renovation work was commenced on 01.09.2004 and the Kumbabishekam of this famous temple is to be performed on 11.07.2007 between 9 and 10.30 AM. There has been tremendous response from people all over the world.
People who involves in the renovation work and Kumbabishekam would be blessed by Vanamutti Perumal for 14 generations.
Kindly involve yourself in this holy Kaingaryam and get blessings of the Lord SRI VANAMUTTI PERUMAL known as Sri Srinivasa Perumal. Please tell your friends and relatives about the temple.